Follow us on : Facebook                                                                                          Follow us on : Twitter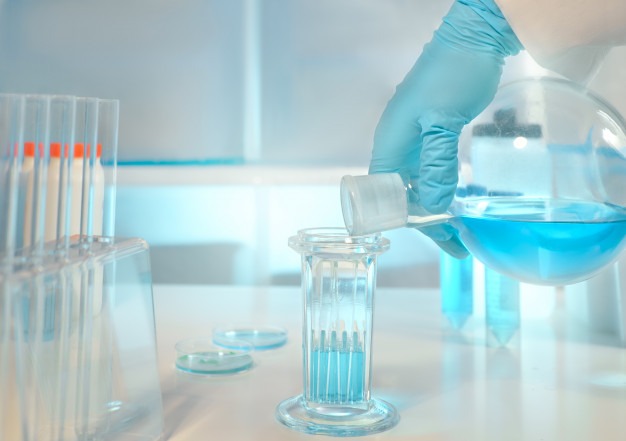 Education in pharmaceutical science is ideal for the students, those who wish to pursue a career as pharmacy technicians and have a keen interest in chemistry, chemical formulas and technology of medicine. Students can excel in their capabilities in learning how to improve human health and well-being through research and develop new drugs that contribute to the human race. Pharmacy is the bridge between human health and medicine. A pharmacist has extensive knowledge in drug therapy and compositions, manufacturing process along with the properties.
Successful completion of studies in the pharmaceutics discipline makes one start their practices as a pharmacist. Students are required to undertake an advanced degree in they wish to set their career goal in Pharmaceutical companies. The available professional Pharmacy courses are D. Pharm., Diploma, B. Pharm., Undergraduate Degree, M.Pharm., Post-Graduate degree and other levels of Ph.D.
Modern Group of Institutes is the best pharmacy college in Indore. Here we see more details on taking the B. Pharm., degree as a career setting training program. B. Pharm., a four years program, offers you the skills and knowledge you need to meet the demands of the health and medicine world. The minimum academic qualification to undergo this course is 10+2 pass with Physics, Chemistry, Biology or Mathematics. D. Pharm certified students have the advantage to enroll under the lateral entry in the B.Pharm. degree.
It is the responsibility of a registered pharmacist to dispense and manage medicines and counseling patients on the dosages and the side effects of the prescribed drug. When it comes to the terms of a pharmacist role, there are numerous categories in their service is prominent and let go through a few:
1. Pharmacists :

Pharmacist plays a crucial role in connecting medical professionals and patients. Review the prescribed medicine by physicians and advise patients about the side effects of the drugs.
2. Clinical Pharmacist :

They work with health professionals and provide critical input on medication use and usage. Reviewing high-risk medication profile and discuss it with the primary health care team.
3. Process/ Quality Control :

It is the responsibility of quality control analysts is to conduct qualitative chemical analysis and test samples of a manufactured product that is ready to strike the market.
An additional degree of Masters in Pharmacy can open the doors for a wide range of career opportunities and obtain potential job placements.
The profession of pharmacy provides resources, flexibility and career option in the areas of scientific research, Sales & Marketing, Biotech Industries, Pharmaceutical Industry, Clinical research organizations, Drug Therapists. There are more special career opportunities in the stream of pharmacists that includes Nutrition Support Pharmacy, Oncology Pharmacy, Psychiatric Pharmacy, Insurance sectors and Production.
The career scope for Pharmacists is booming in the chemical science world. And they are valued in the industry due to their understanding of medicine. Although a B. Pharm., the degree can fetch you with the excellent opportunities, you need to add a master if you want to work in the research.
A Pharmacy degree from a reputed educational organization supports you with advanced pharmacy education, research and Industrial practices. The institution guides the students to improvise their growing skills and helps to determine the career ladder and the path to proving their gained knowledge.