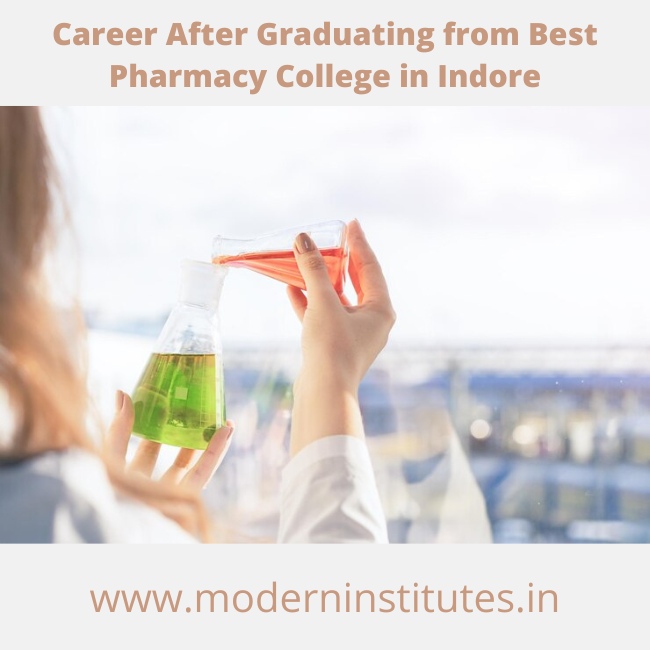 In India, a medical career is always regarded as the best. Medical personnels are always in demand, thanks to ongoing scientific discoveries and research. Many new generation medications have been developed in the last decade, increasing the demand for pharmacists. This field is recession-resistant and experiencing tremendous expansion.
Students interested in pursuing a career in pharmacy in India have many options, including being hired by MNCs at attractive salary packages. Let's take a look at some of the employment choices open to students who graduate from the best pharmacy college in Indore.
Working as a community pharmacist entails working in a drugstore where you will deal with the general public and medical professionals regularly, preparing and dispensing medication for patients, instructing them on the proper dosage of a prescription, and so on.
In hospitals, clinics, and other settings, clinical pharmacists work directly with patients and other healthcare providers. Assisting other medical experts in the evaluation of patients' health, advising on the correct medications to use and their dosage, facilitating the purchase, ordering, and dispensing of specialized medicines, and so on would be your tasks in this capacity.
If you want to teach the future generation of pharmacists, an academic pharmacist is the career route for you. You will be working in schools and colleges to offer students a high-quality education. This position will require excellent communication skills, and you will be responsible for participating in scientific research and teaching students in the classroom and a clinical setting, among other things.
This is the ideal career choice for you if you want to combine your knowledge of pharmacy and psychology. To work as a psychiatric pharmacist, you must complete a two-year residency program. In this position, you will collaborate with a team of psychiatrists and physicians to educate them on the workings and side effects of medications, as well as perform research on therapies for mental illness patients.
If you want to work in both science and engineering, a pharmaceutical scientist is the job for you. You'll spend the majority of your time in this position exploring how different substances interact. The idea is to find substances that could be used to treat ailments and to determine whether the possible medicine is safe to use.
Conclusion
With so many diverse positions in this profession, it's apparent that students who graduate from the best Pharmacy college in Indore will have a wide range of employment options. Each function comes with its own set of responsibilities and advantages. It depends on your interests whether you want to take up the role of a Pharmacist in a sales department, in universities, in healthcare facilities, in clinical research organizations, etc. As a result, your primary focus should be on your academics to pursue a rewarding career in the medical field.