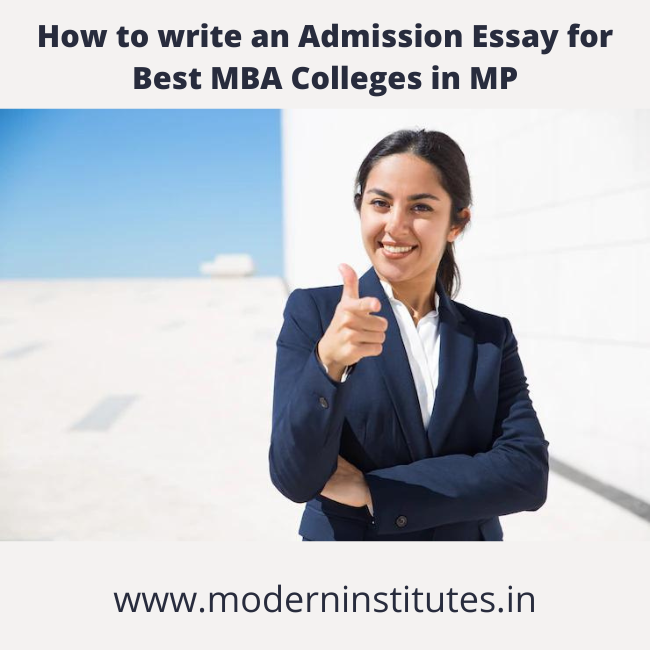 A typical MBA application consists of various components. All of the leading MBA institutions in MP consider several aspects while deciding whether or not to admit a student. GMAT / GRE / CAT scores, Undergraduate College & GPA, Admission Interviews, and Extra-Curricular Activities are just a few examples of standardized application components. The Admission Essay Questions are one such factor that carries a lot of weight.
The test results work as a hygiene criterion, preventing you from being rejected outright. However, they don't ensure admission; you'll need a strong & high-quality essay to push your application over the finish line. These essays are used by the admissions committees of the leading MBA programs in MP to learn more about the candidate.
These essays are crucial for admission committees to acquire a better understanding of who you are, your personality, skill sets, interests, career objectives, extracurricular engagement, academic and professional accomplishments, and so on. Your Pharmaceutical MBA essay is the most important part of your application. It's your blank canvas on which you may paint your story in vibrant hues.
You may utilize your MBA essay to bring your story to life with the correct material and packaging. To get into one of the best MBA colleges in MP, you'll have to compete with the best applicants in the country. Beyond the fundamental facts and data, a well-written essay can assist tip the scales in your favor.
Points to Keep in Mind When Writing an Admission Essay for the Best MBA Colleges in MP
Submitting Generic Essays is not a good idea
With thousands of essays to read, the admissions committee has a standard expectation of the MBA in Pharmaceutical management applicants: to address their questions specifically. Your essay's tone should reflect your certainty and self-assurance. You must personalize your essay to the precise challenge and program you desire, as well as be clear and direct about who you are and how you see yourself in the future.
Focus on Clarity
The most memorable and stunning essays are those that are straightforward and precise. Each question should be answered concisely. This will keep you on course and prevent you from fumbling your words or offering too much information.
Repetition should be avoided
Your essay serves as a platform for you to discuss relevant personal information. This material should not be duplicated from your résumé or any other aspect of your application.
.
Keep it Real
Authenticity is the key to compelling writing. In your essay, you should express your ambitions and objectives for the PGDM in Pharma management program. It should show the selection committee how you plan to make the most of the next two years.